The Manufacturer Aftermarket Solution
We are the ultimate equipment manufacturer aftermarket solution!
Our interactive content solutions help equipment manufacturers create product catalogs, share critical content with their network, and sell aftermarket products.
Aftermarket Challenges
Equipment Manufacturers
As an example, below are some common manufacturing aftermarket challenges that you may encounter:
Ensuring that technicians are using the right parts catalogs and technical information to order the correct parts.
Identifying if the as-manufactured product information is suitable for the as-maintained reality.
Staying informed with product launches and engineering changes.
All the while fending off competition, will-fitters, and the gray market that seek to take your parts and product market share away from you. Additionally, your customers expect to be able to purchase products and get the information they need, anytime, anywhere. In an easy-to-use and secure fashion. To do this, manufacturers need to use technology to generate more revenue and streamline business operations.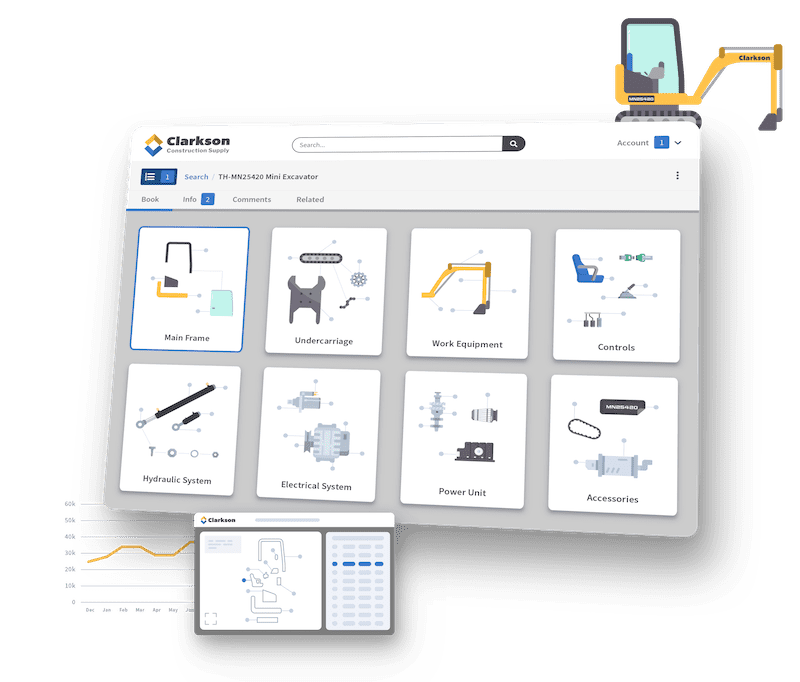 How Documoto Can

Help You
Our cloud-based solution, Documoto, is the answer to your operational challenges.
Using Documoto, manufacturers can create interactive digital parts catalogs and related content that can be updated and distributed with a few clicks of a button. Our platform allows you to store this valuable content in one central database, available to your users 24/7 across the web on any device.
You can use your interactive parts catalogs to create an online storefront, making purchasing parts easy.
Author & Publish with Documoto
Technical publishers waste dozens of hours changing one set of parts data in multiple parts books. Documoto's Authoring feature helps Tech Pubs and Engineers to create content using parts, assembly pages, and complete parts books, all within an easy-to-use interface. Documoto's database-driven publishing gives your staff the ability to reuse the content as needed, saving time and effort.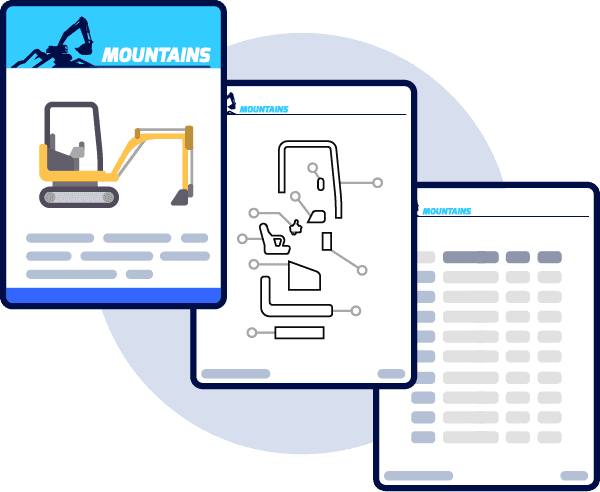 Advantages To Your Technical Publications Team
Author, publish, and distribute content to your vast network of customers and partners, in real-time, with a multitude of resources and capabilities available at your disposal.
Support your global channel and customers by authoring the same information in multiple languages.
Make it easier for your channel and customers to find exactly what they need with our advanced tagging and metadata capabilities.
Add context by relating content together and by adding other content such as videos, owner's manuals, specifications, etc.
Ease the burden of updating content through capabilities such as global supersession and content reuse.
Advanced print layouts to make your printed catalogs reflect your exact brand and style, using the same exact content.
Use Documoto's Cloud Library as a Content Hub
Stop relying on static PDFs or outdated parts catalogs and manuals to support your customers and network. Documoto's Cloud Library is an online platform that is accessible 24×7 on any device. Our Cloud Library gives you the ability to securely distribute your content to anyone on the web, through a branded interface, and in any language you prefer.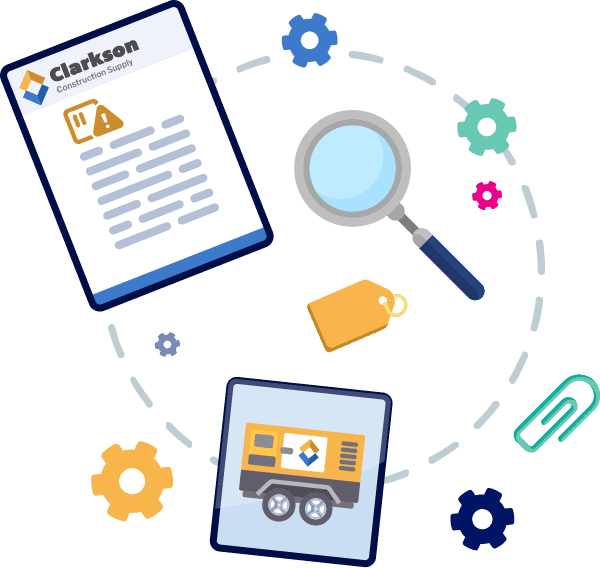 Parts Identificaiton
Documoto's search abilities go far beyond a keyword or part number. Users can find technical information with our visual icon referencing platform or by simply typing in a search term. Every attribute, every number, and every piece of text, even if it's buried deep within an assembly or a static document like a PDF, is instantly searchable through our advanced search technology. Within a few clicks of the mouse, Documoto helps users quickly and easily access the exact document, book, diagram, or part they want.
Advanced Control Capabilities
You can decide exactly who sees your content and how they can interact with it through our advanced access control capabilities. Documoto also helps you get closer to your customers with features like comments and feedback forms.
Do you have critical updates to share, such as an urgent safety bulletin?
No problem – Documoto can do that too, presenting news items to your customers and tracking that they've read it.
Sell More Parts with Documoto's Storefront
Tired of taking orders over the phone, fax, or dealing with urgent cross-ships and returns because someone orders the wrong part or product? Offer your network the self-service convenience to search, identify, and buy your products.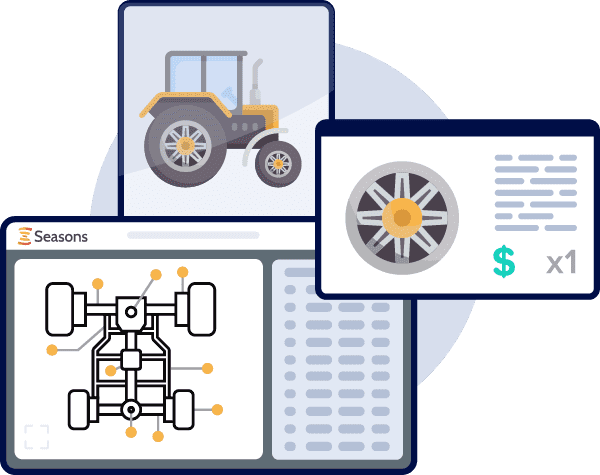 Shop For Equipment Parts & Submit Orders
Documoto's Storefront is an easy-to-use digital order-taking system that allows you to set up and manage the parts ordering process quickly. With Storefront, administrators can decide what parts and products to sell, to which customers, at whatever price you choose. Your channel and customers can place equipment parts into a shopping cart and submit orders using Documoto's branded and customized checkout forms. Documoto also shows users "suggested parts" so that customers can be sure they are ordering everything they need.
Streamline pricing and orders in real-time. Documoto's commerce-enabled integrations offer the ability to retrieve pricing and inventory information in real-time from your operational systems.
Industries We Serve
Documoto serves a number of manufacturing and asset intensive industries—helping companies overcome the challenges of managing high volumes of parts.
Explore Manufacturing Success Stories
See how we've helped these companies improve documentation processes, parts management, and increase revenue.
Unlock Your

Aftermarket Service Potential

With a Content Hub.
Let's talk about how we can help you transform your content, empower your team, and increase online sales revenue.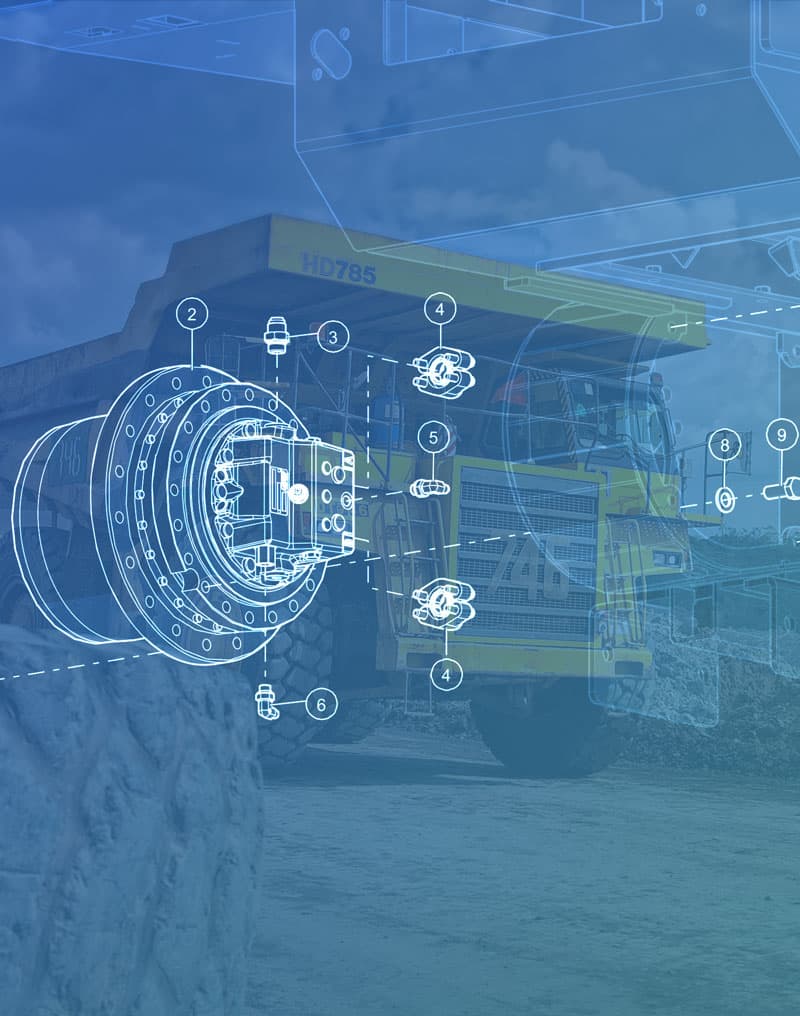 Request

A Demo
Complete the form below and we will reach out to coordinate a customized demo.